When something big happens in your life – people notice and ask a lot of questions.  Some questions are from curious onlookers who simply want to know the facts. Other questions come from people who are following behind you and want to know the path you have taken. Stepping away from paid employment is a BIG thing – and now that I have done it – people want to chat about life and work.  Unemployment is also a form of retirement. So, sharing ideas and information has enabled me to help others. Not through my particularly clever mind – rather I am a "noticer" and collector of great ideas! These ideas are gathered from people, books, ministries and events that have helped change my thinking and life.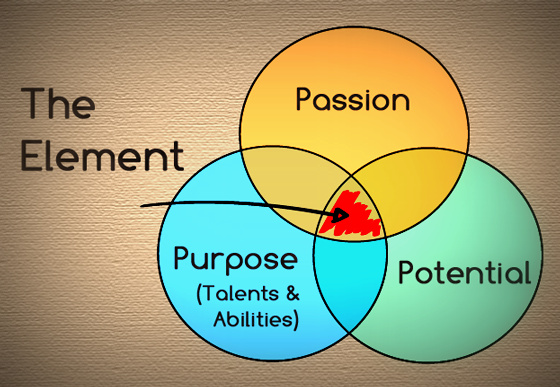 Maybe stepping away from paid employment isn't the path for you. Or can't be your reality – so what about work? Do you want to find meaning in your work and joy in your vocation? Whether you are unemployed, underemployed or looking for more significance in your work there is hope.
We are created to work and our work can honor God, satisfy our souls, and change the lives of people around us. Does that sound too good to be true?
If you have ever witnessed a child at play, you know that there are moments when their gifts and talents are demonstrated spontaneously. These God-given passions, talents, and abilities often lead to our work. But how do you find work that satisfies?
God's word provides enlightenment in the Old Testament from the wisest man who ever lived: King Solomon.
That every man finds pleasure in his work- This is a gift from God.

Ecclesiastes 3:13
As well, Paul who had an encounter with Jesus shares:
Whatever you do, work at it with all your heart, as working for the Lord, not for men.

Colossians 3:23
A great resource helping people apply these principles is Finding Your Element: How To Discover You Talents And Passions And Transform Your Life by Ken Robinson. The book offers life-changing insight about discovering your true best self.
Everyone can be more effective and find more meaningful work by reading Finding Your Element.  This book is not written from a Christian perspective, yet many ideas presented are based on Biblical truths like the principals above.
Sir Ken Robinson's TED talks and previous book The Element introduces people to the importance of finding work that is self-fulfilling through combining our natural talents and personal passions.
The book answers basic questions like:
How do I find out what my talents and passions are?
What if I love something I'm not good at?
What if I'm good at something I don't love?
What if I can't make a living from my Element?
How do I do help my children find their Element?
Sir Kenneth Robinson is listed by Fast Company as one of the world's elite thinkers on creativity and innovation. He is ranked among the Thinkers 50 of the world's top business thought leaders. He advises governments, corporations, and leading cultural institutions. A voice worth listening to!
As a mentor and life coach, this resource is one of my favorites. It helps people navigate education, the economy, and the environment we live in of frenetic technological advancement. Wherever you are, whatever you do and no matter how old you are, if you are searching for Your Element this book is for you.
Attitude            What is your attitude to finding your talents and passions in your life?
Action                Order Finding Your Element and begin finding meaning and purpose and hope in your life.
Question           Imagine what could be true in your life if you discovered your talents and passions to find work you love in life?