Have you hung up on one of THOSE phone calls lately? You know the kind I mean, the ones that ring at exactly the moment you are sitting down for dinner. Regardless of the organization, these calls are all in the same category; SALES. But did you know you are not that far off being one of THOSE callers.
Author and trend identifier, Daniel Pink notes in his book To Sell Is Human,
"Like it or not we are all in sales now."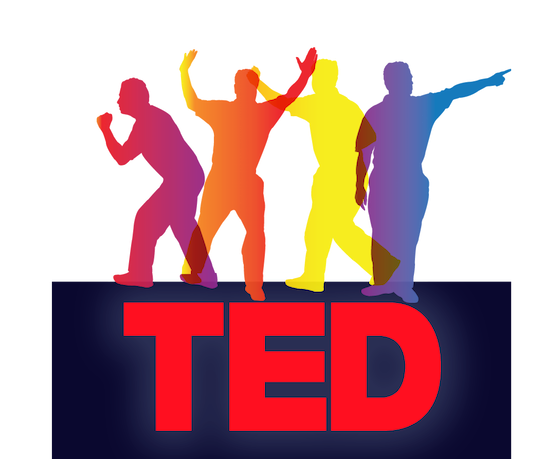 Your platform may be the boardroom, a pulpit or even sitting around the kitchen table. Communicating with clarity and making a difference are your goals. We all know lives can be transformed by our ability to communicate. But where do you learn this skill? If you don't learn at home or in school, where do you learn to overcome the fear of public speaking? How do you gain confidence to communicate ideas and faith?
The Bible contains an important principle on this topic:
Always be prepared to give an answer to everyone who asks you to give the reason for the hope that you have.
1 Peter 3:15
Preparation is the starting point for communicating your message. So whether its matters of faith, finances or family relationships you need to prepare your communication skills and be ready for the opportunities that come your way!
Prepare by reading or listening to Talk Like TED: The 9 Public – Speaking Secrets Of The Worlds Top Minds. It prepares you to sell yourself and your ideas more persuasively.
Here are nine public speaking secrets of the world's top minds and examples from my post on TED Talks.
Emotional
Unleash The Master Within: Passion is what helps you inspire others. It helps you overcome fear, hurdles, and make meaningful connections to persuade others. (Rick Warren: A Life Of Purpose)
Master The Art Of Storytelling: Tell stories to reach peoples hearts and minds. Stimulating stories engage the brain helping the speaker connect with the audience making it more likely people will agree with your point of view. (Malcolm Gladwell: The Unheard Of Story Of David And Goliath)
Have a Conversation: Long lasting persuasion happens only after you've built emotional rapport with and have gained trust. (Billy Graham: Technology, faith and human shortcomings)
Novel
Teach Something New: The human brain loves novelty. The unfamiliar, unusual, or unexpected intrigues others. (Seth Godin: Why tribes, not money or factories, will change the world.)
Deliver Jaw Dropping Moments: these create emotionally charged events which are more likely to be remembered. (Dan Meyer: Cutting Through Fear)
Lighten Up: Combine novelty with humor and you get the most watched talk ever on an old problem: how to teach children better. (Ken Robinson: How Schools Kill Creativity.)
Memorable
Stick To The 18 Minute Rule: Cognitive backlog of too much information prevents the successful transmission of ideas. Think of some conferences you have been where you have felt your brain is full. It actually was. (Larry Smith: Why You Will Fail To Have A Great Career)
Paint A Mental Picture With Multisensory Experiences: Our brain does not pay attention to boring things. Use mesmerizing images, captivating video, intriguing props, and beautiful prose to reach your audience. (Amy Cuddy: Your Body Language Shapes Who You Are.)
Stay In Your Lane: be authentic, open and transparent. (Brene Brown: The Power Of Vulnerability)
Prepare and share an idea using the Talk Like TED principles!
Action                Order and listen to Talk Like TED: The 9 Public – Speaking Secrets Of The Worlds Top Minds.
Question           What do you think about these secrets – practical insights or psychological mumbo jumbo?