If you are growing in any area of your life you are learning. The question is; who are you learning from? To learn anything important, I look for someone to model my life on. I look for someone who has been a success in a particular arena of life, so I can stand on their shoulders and go further faster.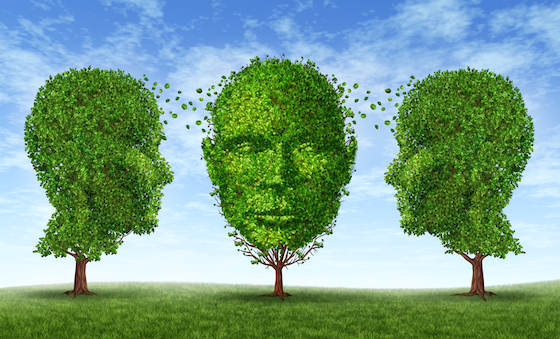 Truth is we all want to make good decisions and identify with success. Having a mentor helps. The problem is how do you find a mentor?
Formal mentoring relationships are often found in the workplace, school or sports. Then there are informal ones; people who have mentored me but have no clue who I am. Through the books they've written, through the talks they've given, and through the lives they've led I have been changed.
Meet the greatest mentor who ever lived; the apostle Paul. He mentored a younger man named Timothy. He has some amazing, God inspired insights about what others can see in you that you can't see in yourself.
Do not neglect your gift, which was given you through prophecy when the body of elders laid hands on you. Be diligent in these matters; give yourself wholly to them, so that everyone may see your progress.

1 Timothy 4:14-15
You may never have anyone pray over you but you can apply this teaching. Everyone can achieve success by expanding their definition of mentors.
Start now with these seven levels of mentoring:
Podcasts, Blogs, Annual Letters. If you could be mentored by anyone who would it be? Andy Stanley, Seth Godin, and Dave Ramsey, Warren Buffet? They are available!
Books It shocks me how few people read! Invest in yourself for less than $20 you can read, or even easier, listen to a book. Turn your car into a "rolling university." Listen to a book a week. If you don't have the money borrow from friends. Or go to the library.
Conferences. I attend 3-4 conferences every year because the learning environment is so rich. It provides access to the instructor and you learn from fellow students. Many times I've experienced practical teaching so disruptive it's changed my thinking and my life.
Courses. Financial Peace University or the Foundations in Personal Finance for high school or college students are both courses I have taught. This along with other recommended resources contributed to 27 couples paying off an average of $30,000 in one year. A course is a much richer learning environment than a book.
"Mastermind groups". I was in a homebuilder group called a Builder 20 group. Twice a year for 3 days 20 of us met and hired various consultants we could never afford on our own. 19 other homebuilders were my board of directors. I sought the best people who had made the greatest progress in the shortest period of time. I listened like a sponge and filtered everything they said to my own circumstances. It's actually a very old idea. Dan Miller can tell you how to create one.
Coaches / Consultants. Formal organizations like Strategic Coach or The Halftime Institute can set you up for success to go further faster. They're expensive but I've benefited from having a strategic coach, and a corporate financial consultant for 15 years. We wouldn't have achieved success without them.
Mentors. Start by building relationship with people a stage of life older than you. Look for people who are where you want to be in your business, marriage, or with their family. Start with the easier lower rungs on the ladder and work your way up.
Don't cheat yourself from these opportunities to learn and grow. Today there are more opportunities to reach your full potential than ever before. And add meaning purpose and hope to your life!
Attitude:            Think. Without new input from new sources you won't achieve success as quickly.
Action:                Commit to expand your definition of mentoring and grow!
Question:           What mentoring opportunities have you missed?