If you are making a presentation to 5 or 500 – you are speaking in public. You have an audience and a message. What if your fear is crippling and hinders your success? You will fail to make an emotional connection with your audience and the important message you want to share will be lost.
Studies show people fear public speaking more than death. World class presenters like Nancy Duarte used a resource before her TED talk Uncovering Common Structures Of Greatest Communicators. The book version of this resource helped me overcome my fear of public speaking. I needed some new skills for the task of building up people instead of homes.
Recently when I was asked to rewrite half my speech the night before, told I wouldn't have the comfort of a podium to rest my notes on and hide behind – these strategies made a big difference. Understand and use this approach and you will make a big difference!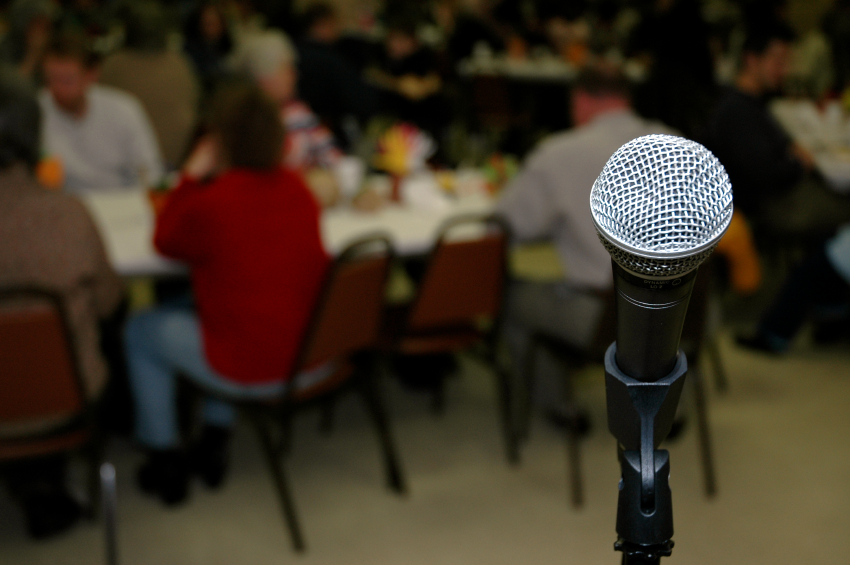 Paul who used to hate Christians, until he had an encounter with the risen Jesus provides illumination about fear.
For God has not given us a spirit of fear but of power and love and of a sound mind.

2 Timothy 1:7 NKJV
Whether or not you believe in God, everyone can get over their fear of public speaking by reading You've Got To Be Believed To Be Heard: The Complete Book of Speaking… In Business And In Life by Bert Decker.
Do the thing you fear and the death of fear is certain.

Ralph Waldo Emerson
Decker proposes three fundamental truths about making a personal impact:
The spoken word is almost the opposite of the written word.
In speaking, what you say must be believed to have impact.
Believability is determined at a subconscious level.
To explain the three elements of communication: verbal, vocal and visual in believability, Kelly Decker presents a Keynote address that will make you smile click here.
5 Key principles:
Understand and conquer stage fright.
Use visualization. Proverbs 27:19 As a man thinks in his heart, so is he. Imagine giving the speech as you wish you could. Do this over and over with detail.
Understand eye contact wins trust.
Look people in the eye for a count of five.
Improve posture and movement
Pull in your stomach, keep your back straight, and your weight slightly toward your audience. Move from one spot to another, stop, talk, then move again.
Learn The Use of Gestures
Find your nervous gesture, and eliminate it. Learn to add them for effect.
Realize the biggest and best tip – record yourself as you practice speaking. Then watch the recording.
Move away from informing your audience to influencing them. Of the 10 most viewed TED talks, 7 focused on inspiring people to change themselves.
"Effective communication is essential in business and in everyday life. The most powerful communicators reach not just our minds, but our hearts: They win our trust. You can learn to impress and persuade people by following Bert Decker's program in You've Got to Be Believed to Be Heard.  Decker trains over 10,000 professionals each year in the art of communicating with power and impact. Examples and how-to exercises that anyone can follow will help you win the emotional trust of others–the true basis of communicating in any situation.
Discover:
• How to conquer "stage fright" • How to inject dynamic energy into your voice • Why eye contact helps win trust • When and how to use humor to make a point • eliminate "Umm" and "Ahh" from your speech • Eight steps to transforming your personal impact"
Imagine you on the platform; calm, confident and successfully communicating!
Attitude            Do you share the fear of public speaking?
Action                Order and listen or read this invaluable resource to help you get over your fear of public speaking.
Question          Do you get nervous before you speak? How do you deal with it? Leave a message.
Reference         You've Got To Be Believed To Be Heard: The Complete Book of Speaking… In Business And In Life by Bert Decker