What makes a person have influence? Don't mistake status for influence. Status is a measure of accomplishment, competence or financial success. Influence is something much deeper with greater consequences. Influence changes behavior, ideals and opinions. If you have it, use it wisely. If you don't let's figure out how you can gain it. Leaderships is influence and if you want to have greater meaning to your life, regardless of your role, take the time to learn more.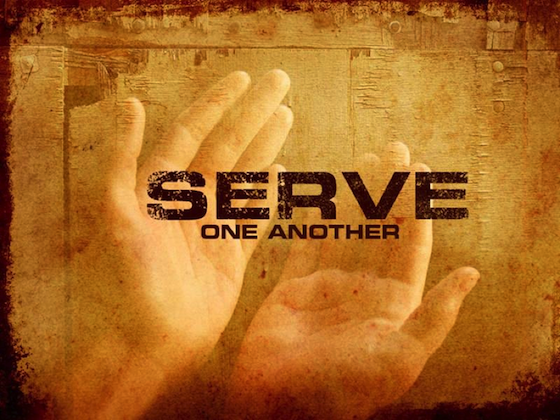 When do people fail in having influence? Here's an example. Yesterday I met with a highly successful famous businessman who has invested a million dollars in a product with a terrible user interface yet wonders why no one will use his product and service. What he's really dealing with, is not just a sales problem but an influence problem. He has no influence in his chosen market.
While we can't make people buy our products or services, we can influence nearly everyone. Influence is the essence of true leadership. By this definition Jesus was the greatest leader ever lived. What did Jesus have to say about having great influence?
Sitting down, Jesus called the Twelve and said, "Anyone who wants to be first must be the very last, and the servant of all.

Mark 9:35
We are most effective when we seek the good of others before ourselves. This is what the best business thinkers are coming to realize.
Influence is about serving others. The Bible teaches we are to be productive in "doing good" for others according to our God given gifts and abilities. Everything we do has eternal impact. You may be great at a particular profession or sport, but real influence is measured by our willingness to use our talents and gifts to serve others.
Looking at the first half of many peoples' lives, it's often defined by three words: self, position, and getting. The second half by three other words: serving, purpose, and giving.
For a practical guide, pick up Influencer by Kerry Patterson, Joseph Grenny, David Maxfiled, Ron McMillan and Al Switzer. Learn how influencers motivate hearts minds and behaviors to change long-term seemingly insurmountable problems.
Everyone can have more influence by reading Influencer.
3 key first steps:
clarify what behavior you want to change,
find the few vital behaviors to drive change
analyze six sources of influence to increase effectiveness.
Most change efforts fail because they look at only one source of influence and they don't focus on the vital few behaviors causing them.
Lasting influence comes from focusing on just a few vital behaviors. Focusing on altering specific vital behaviors produces exponential results.
People will change if they believe it will be worth it, and they can do what is required. Instill these two views and change happens.
Using stories of the most difficult problems and showing how creative individuals have overcome almost unsolvable problems, you will be inspired about what's possible! You will be equipped to understand how any problem can be solved with critical thinking. These real life planning stories are used as a tool to give you confidence to change your world. Learn from contemporary world changers and change your world. By the grace of God I know many people like this in my life who are using this book to help their organizations make a huge difference and change the world.
If you want to change and grow in the area of influence, read or listen to Influencer.
Attitude            Do you realize you will influence 10,000 people during your life?
Action                Order and listen to or read Influencer to learn how to serve others.
Question           What are you doing to help change your world?