Can you imagine what your life would be like if you didn't imagine? Seriously, complicated or simple our lives can be influenced by what we imagine. Strategically we call this vision. Our vision, passion and purpose are of utmost importance. Most people's biggest deathbed regrets could have been avoided if they'd thought about vision, passion and purpose.
But what if you are doing your best? Isn't that good enough? NO! This isn't about effort or intentions, it's about your vision, purpose and passions coming together to guide your efforts.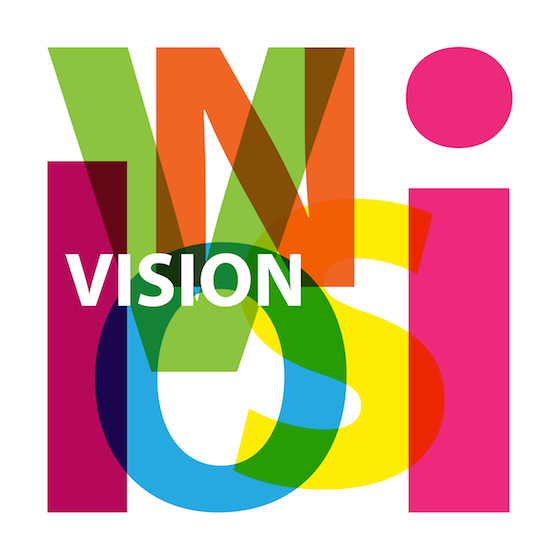 Everyone ends up somewhere. Few people end up somewhere on purpose. Many people spend their days and even lead organizations with only a sense of plodding along and not working with vision, passion and purpose.   Are you ready for a change?
God through King Solomon, the wisest and richest man who ever lived provides us with truth.                              
Where there is no vision the people perish

Proverbs 29:18 KJV
If you are ready for a change and want to understand and apply God's unique vision for your life read/listen to Chazown.  Its by Craig Groeschel. Chazown is the Hebrew word meaning a dream, revelation or vision. We were all born with our own Chazown. This book will help you find yours. Everyone can develop a vision for their life by reading Chazown. If you don't, you run the risk of getting to the end of your life and realizing you never had a life plan to live out a vision for your life.
Missing a vision? Here's what to expect….
Half the population ends up in divorce.
Instead of a healthy body people are overweight and out of shape.
People live in one of the richest countries but are in debt and despair.
The book will help you do 3 things;
Understand and identify 3 overlapping circles. Core values. Spiritual gifts. Past experiences.
Help turn your vision into a motivating credo with short-term goals, actions steps and a network to help make it a reality to go from vision to action.
Understand the five spokes of Chazown: relationship with God, relationship with people, finances, health and fitness, work.
This book changed my thinking in meaningful ways.
Context: It helped me identify my values, spiritual gifts, and past experiences bringing separate exercises done in the past together.
 Application: Asked me questions we've all heard, but gave me a frame of reference and context for understanding and applying. For example the question what would you do with your life if money were no object? Most people, even in the author's leadership circle, don't know. Here is your chance to ponder and use that question in a framework, with examples, focus, clarity and enlightenment based on your unique vision.
Implementation: Help you find, name and live out your unique vision with passion and purpose. A free online interactive website helps you dig deeper and go further even without reading the book if visual learning is more your style. Using this tool and with a video sent at the same time, I'm dreaming much much bigger now to help make a difference for millions of people.
What if you could use this resource to help you gain a vision for your life? Don't be afraid to step forward and grasp hold of a vision for yourself.
Attitude            What is your attitude to the word "vision" for your life?
Action                Order this book, or sign up for the free online video teaching tools and tests go with it, even if you don't plan on reading the book. You can do this. Its worth it and it works.
Question           Do you have a vision for your life that you can share with me?
Resource           Chazown: Define Your Vision. Pursue Your Passion. Live Your Life on Purpose by Craig Groeschel