How many of us look back on our childhood and wish we'd been taught more about money? More than two thirds of Americans live paycheck to paycheck. Many parents are not doing a great job themselves. Many find it an easy subject to avoid.
Sadly, most people leave home and graduate from university without any idea how to manage money never having been taught personal finance. It doesn't have to be that way!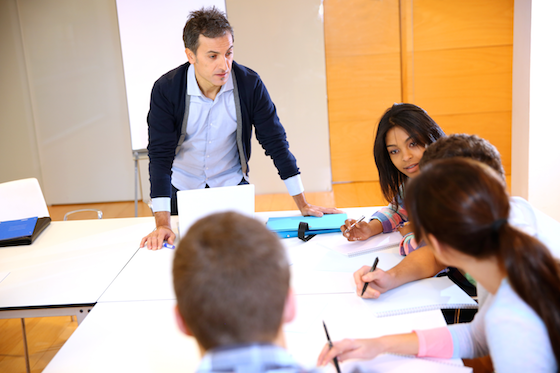 For me, it starts at home. I believe in leaving my kids a rich inheritance. However, it has nothing to do with money. Instead, it means teaching my children to be financially literate; to be Balanced financially.
Many have encouraged me; it's better to build boys than mend men. Solve the problem before there is one. Help children avoid the pain of following a consumer driven lifestyle. Instead follow God's plan.
God wants us to make a difference, financially, in our family tree. If we don't teach children these most basic, critical life skills, they're going to struggle with this problem their whole lives. Money problems are the leading cause of kids dropping out of post secondary education and the leading cause of divorce.
The Bible's says more about money than any other subject. God inspired the apostle Paul to write theses illuminating words.
It is required of a steward that he be found faithful.

1 Corinthians 4:2
By definition a steward is a manager not an owner- a money and property manager.
3 things we need to teach kids about money:
God owns it all. We're His money managers.
Honor God in all areas of life not just personal finance or giving.
Win with money – by giving
When we understand that God's the owner, we gain new perspective on the way to handle resources we've been given. When you choose to handle money God's way, things become easier. Making wise decisions with your money becomes clearer.
The best resource for teaching children about winning with money is by Dave Ramsey. It's called Foundations In Personal Finance for Homeschool. I've used it twice as the basis of a course to teach homeschool hihgschool kids. The course is video driven but most importantly, it's loaded with humor. Kids learn because they're engaged.
Every parent can be more effective teaching kids about money using Dave Ramsey's Foundations In Personal Finance for Homeschool. You don't have to be a homeschooler to use this resource. It's just cheaper that way. Anyone can facilitate this course. Including you!
Kids in grade nine may not be as interested due to maturity levels but the grade 12's are like sponges. They're leaving the nest sooner. It's so good colleges are using this course.
With varying levels of homework, some parents didn't require anything other than the fill in the blank workbook that go-along with the video.
Friends have used it with their church small groups and included college-aged children. The results are encouraging!
Students learn five foundations in personal finance applicable to them:
Save $500 Emergency fund
Get out of debt
Pay cash for your car
Pay cash for college
Build wealth and give.
Admittedly, these are ambitious goals. However, the course delivers laugh after laugh, educating, informing and inspiring action steps.
Help the next generation with something so basic, yet so important. Put your kids on a firm foundation. Picture this resource teaching you and your children to poses money without money possessing them.
Attitude            Evaluate the financial legacy you're living.
Action                If you think or feel there's room for improvement, commit to ordering this resource. Begin changing lives.
Question           What type of financial legacy do you want to leave?
Resource          Foundations in Personal Finance for Homeschool Student by Dave Ramsey