Plenty of research shows that curiosity and learning have health and social benefits throughout your lifetime. Learning is not isolated to age groups,educational institutions, classrooms and libraries.
Great minds discuss ideas; average minds discuss events; small minds discuss people.
Eleanor Roosevelt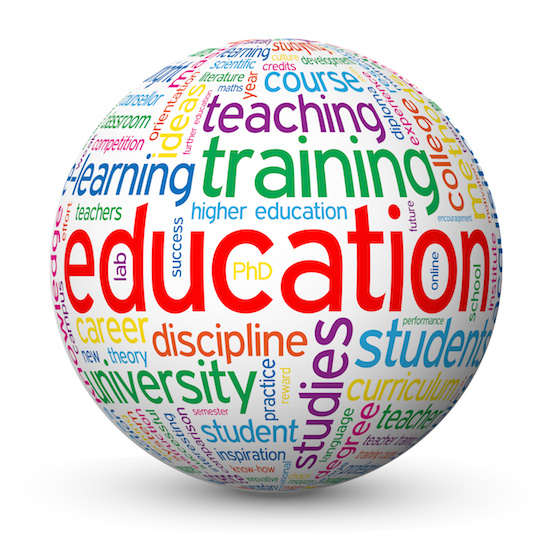 Our economy has shifted from an agricultural economy, to an industrial economy to an ideas-driven economy. Great business guru, Peter Drucker, calls our generation the "knowledge economy". Since most of us are visual learners and will spark our curiosity by learning something new through a visual medium; TED Talks are an outstanding resource for business and personal growth.
Curiosity sparks ideas! Ideas worth spreading – that's the slogan for the TED Conference – one of the world's most admired conferences. TED (Technology, Education, and Design) ideas are the currency of the modern knowledge worker. TED's free 18-minute online TED Talks have over one billion views.
TED Talks help everyone become more effective by learning five things;
 Inform: TED brings leaders of thought and doers from around the world to give the talk of their lives – often condensing their entire life message and passion into one 18-minute presentation.
Insight: Covering a vast range of topics presenters transform the way we think about issues we've had no exposure to before.
Inspire: Life stories, topics and insights are presented in a way that will change your thinking.
Impact: Discover how worthy causes, investigate issues, or spread an idea so others benefit.
Ideas: Great presentations can change the direction of events.
Don't let their short nature fool you. Some of the most inspiring words have been short. Consider the Gettysburg Address: 283 words and only 2 minutes long! Or the greatest shorts story ever told: Jesus' parable of the Prodigal son explaining the Fathers love for us. Information, insight, inspiration, impact and ideas can come from small amounts of time.
You may not agree, but I do believe the Bible is the source of all wisdom, truth and that it applies to our daily lives. For instance, in the Old Testament when Moses needed help, God provided Bezalel.
"Then the Lord said to Moses, 'See, I have chosen Bezalel son of Uri, the son of Hur, of the tribe of Judah, and I have filled him with the Spirit of God, with wisdom, with understanding, with knowledge and with all kinds of skills— to make artistic designs for work in gold, silver and bronze, to cut and set stones, to work in wood, and to engage in all kinds of crafts.'"

Exodus 35:31-32
As well, Luke who records the accounts of seven people who had encounters with Jesus recorded this:
"Jesus grew in wisdom and stature and in favor with God and man."

Luke 2:52
Use TED Talks to grow in your skill, knowledge and understanding. You can sort by topics (i.e. technology, education design, business, science, global issues), the full list of over 360 different headings, or by the most viewed videos.
I suggest working your way through the top 20 most viewed to get an idea of the possibilities of this medium. Let TED.com's over 1900 talks stir your curiosity and help you be more effective in the knowledge economy.
Attitude            Do you have a desire to learn about new ideas?
Action                Benefit by going to TED.com to begin learning. Big influence starts with a small step.
Question           What are you curious about?