It's time to get personal and share with you some of my journey to redirecting my own story. Wondering about how to make a difference? Want to redirect your journey?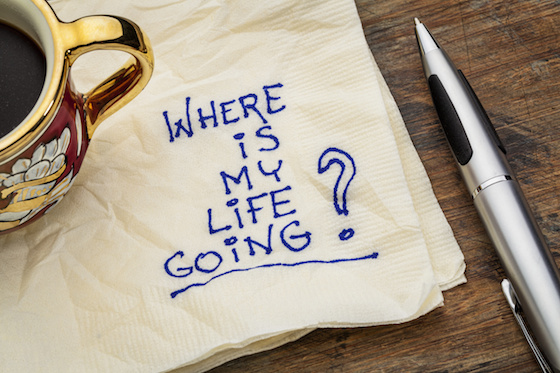 In Finding Your Purpose, by Regi Campbell, an eBook on his blog Radical Mentoring there is a simple analogy; "if your life is a dollar bill, what are you spending it on?' The average person meets over 10,000 people during their lifetime. That's 10,000 opportunities! It's often small things that are done that accumulate to a big difference. Don't overlook the little things!
Young or old, we all wonder if our life is going to make a difference? We all want to find purpose in life and make our lives count for something. But how do we find out where to invest our time and our money? It's not enough for us to do our best. We need to figure out God's plan for our lives and THEN do our best. But where do you turn to for insight?
God through the apostle Paul provides illumination
We are God's handiwork, created in Christ Jesus to do good works.

Ephesians 2:10
"Am I investing my L.I.F.E. in what matters"? L.I.F.E. stands for: Labor, Influence, Finances, and Expertise. Think about your "whole self" not just your finances. What abilities and expertise can you contribute to do good and make a difference?
Once upon a time I built homes. Every day, I focused on building the business. One day I started reading Purpose Driven Life, then Halftime, then the Bible. Because of that, I found God's vision for my life and felt called out of building homes and into building people. I've redirected my journey from being focused on dollars to make a difference serving others. I've gone from worldly success to significance to surrender, service and sacrifice. Along the way I've found a new definition: Success God's Way.
I used to carry tools in my toolbox. Now I use new tools to make a difference. Mostly audio versions of books. Courses. Inspiring messages. Podcasts and movies.
Here's where I'm focused. See if there is anything here that stirs you?
1       Blogging– Writing about a featured resource / tool to help change peoples thinking and their lives. Everyone has a book inside him or her. I'm blogging mine. One page a week.
2       Teaching / Mentoring – giving hope to the next generation teaching personal finance to homeschool high school children and adults. And mentoring other builders, writers and leaders.
3       Wells– giving clean drinking water to villages in southeast Asia
4       Churches– helping to build churches in southeast Asia
5       Pastors – supporting pastors in Southeast Asia and locally.
6       Journeys Of Generosity – supporting Generous Giving hosting 24 hour spiritual retreats called Journeys of Generosity to help people draw close to Jesus and generosity.
7       Kingdom Assignments – helping people become Kingdom Investors and Spiritual Entrepreneurs.
Imagine teaching, modeling and influencing others to give inspiration and hope. We all influence others far more than we imagine. You can do it to. It is worth it. If just one person will be in heaven because of you, your life will make a difference for someone eternity.
Envision people in heaven welcoming you into eternal dwellings because you invested in them.
Attitude            What questions are you asking yourself?
Action                Start asking "am I investing my L.I.F.E. in what matters"? Get in touch with me, if one of my list inspires you.
Question           If you've found this challenging please share it with someone?