I sat stagnant for a long time without growing spiritually. I was just soaking in and not giving back so I really wasn't experiencing spiritual growth. Changing my thinking in this area changed my relationships and my life.
Many people face similar situations in different areas of life. We have good intentions that never transform into actions. We have gym memberships, but don't exercise.  We have nutrition information, but don't eat properly. We have savings accounts, but don't use them.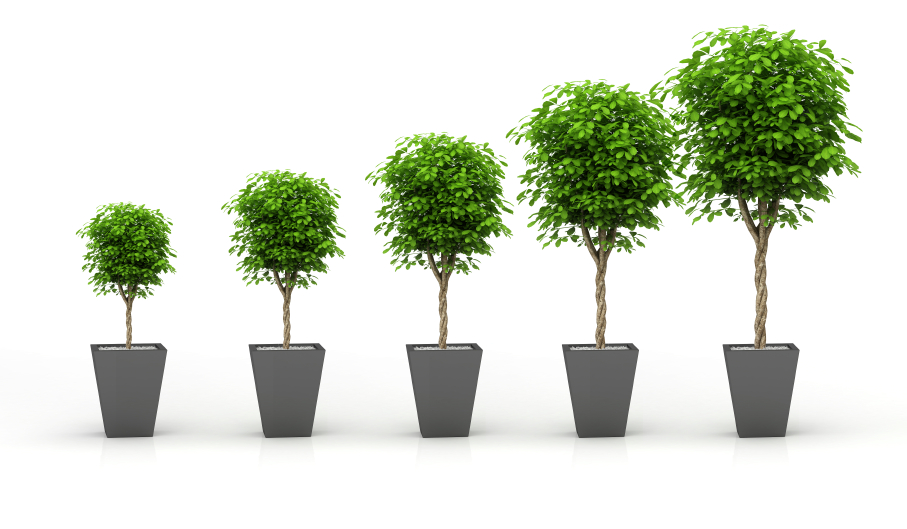 Growth takes action. What does it look like when you're growing? Just think about kids, we can often miss how they are changing. But others who don't see them often say, "Wow, you've grown since I last saw you!" Growth is usually gradual when you're up close and involved, but when you take a step back you can see differences – but the results are because of action!  
James one of Jesus eyewitnesses gives us God given and inspired instruction,
Do not merely listen to the word, and so deceive yourselves. Do what it says.

James 1:22
God's standards are not intended for judging others, but for applying to our own behavior. You will experience growth in many areas of your life when you take action.
An excellent insight on growing by doing is Bob Goff's book Love Does. Its stories of adventure will inspire and change the way you think. The stories prove one central idea: Love is not just about how you think or feel.  It's about what you do. As the title says Love Does. Everyone can experience inspiration for spiritual growth and action by reading Love Does.
The book will help you understand:
1     Who you are. Our actions should not be motivated by guilt but by a true understanding of grace. The book inspires you to look at yourself through the stories and adventures of the author. We all share similar experiences.  His candid, hilarious and outrageous stories give you practical insights into your own life and inspire you to evaluate what works for you.
2     Who God is. Love Does is 33 stories from the life of the author converted into short engaging easy to read chapters. It shows you God's love is not just a bunch of rules or stuff you have to agree with. God's love is different. It changes things. It's active. It works. It risks. God's love…does.
3     God's plan for your life. God's love is in action. Love is a verb. Gather the family or friends and check out the book promotional video here.
This book is "for anyone who's wanted to change the world but thought they needed money, a committee, and permission to get started, Love Does shows what can happen when you decide to do instead of plan, act instead of strategize, and fiercely, invisibly fight for the possibility God has gifted you to uniquely see."
It's your time! Grow and change by actions in your own life. Impact your family, business and community by reading Love Does.
Attitude            What's your attitude towards taking action with your faith?
Action                Do something. Order and listen to or read Love Does for inspiration to spiritual growth.
Question           Share a story with me about what you do!
Resource            Love Does: Discover a Secretly Incredible Life in an Ordinary World by Bob Goff