"What I really lack is to be clear in my mind what I am to do, not what I am to know.…The thing is to understand myself, to see what God really wishes me to do…. to find the idea for which I can live and die."
Soren Kierkegaard
Working for success often does not bring us the fulfillment and sense of an idea worth living for, rather it leaves us wanting more. Discovering our strengths and using them to help make a difference that changes the world; that is the idea that Kierkegaard struggled to define. Where do you start to make such a big difference and capture an inner heartbeat that sets the timing for your life?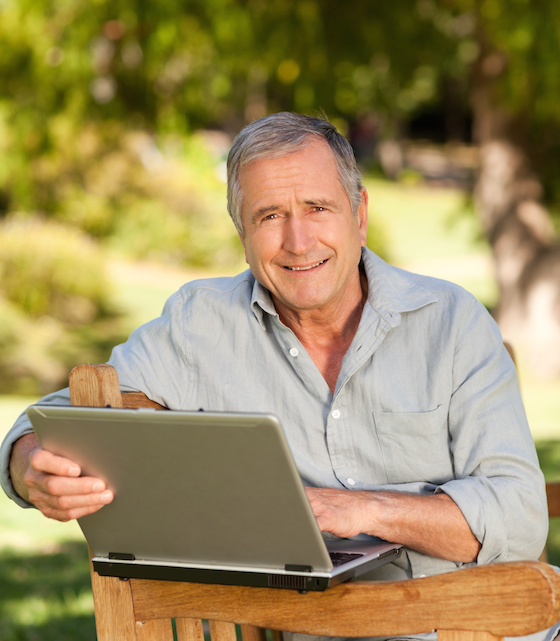 In most of the western world people have "two lives". Our first life is the typical work life from 20 to 60 years old. Our second is the 20 to 30 extra years of life. In the developing world like Kenya, where I've just returned from, the average life expectancy is 45 years old. Like generations before us, they don't have the benefit of this second stage of life.
"The 20th century is the first in which substantial and rapidly growing numbers of people have real choices about how they will invest their time and talent. . . . Most people are totally unprepared for it."
Peter Drucker,  Renowned Business Expert
If we have no historical framework to base this extra time on what are we to do? How are we to find that one idea we can live and die for? With 5,000 advertising messages high jacking our attention, how are we to know if we are being effective and doing the right things?
God provides illumination, meaning, purpose and hope in his word the Bible.
For we are God's handiwork, created in Christ Jesus to do good works, which God prepared in advance for us to do.

Ephesians 2:10
Consider that carefully. If we are God's workmanship we can choose to do good works He planned uniquely crafted for each one of us. Launch from this starting point and you will be aiming your life in a purposeful and significant direction.
A great resource to help us learn to apply this principle is Success To Significance: When the Pursuit of Success Isn't Enough by Lloyd Reeb. Although there is value in another resource which I have recommended, Half-Time which was written by someone who had the benefit of completely rewriting his second half of life, this book focuses on redefining success, reallocating energy, and reprioritizing time while still maintaining employment.
Since retirement for self indulgence is not Biblical, this book is even better than Half-Time for most people. Lloyd Reeb, head of Half-Time Institute, helps business people find their second-half calling.
I am personally deeply indebted to this resource. Here are 7 reasons why:
Gain focus away from the temporal to the more eternal.
Realize life is choice not chance, options not affluence, and availability more than ability.
Provides the freedom and the roadmap to dream about life.
Guides you to move from dreams to action.
Create your own playbook and a ten-step Halftime plan.
Answer the question "where is the financial end zone?"
Learn how to cut what is least valuable.
Everyone can live a life of greater impact by listening to From Success To Significance by Lloyd Reeb.
Attitude            Humbly ponder whether you are prepared to embrace the unexpected.
Action                Order From Success To Significance. You'll find more meaning in life.
Question           What are you doing to create a lasting impact and leave a legacy?