Are you looking for career advice? Through high school and university I had a variety of jobs: commercial fisherman, fish factory worker, infantryman, laborer and bricklayer. Then something amazing happened – success! But how? How do you find work you love that leads to success?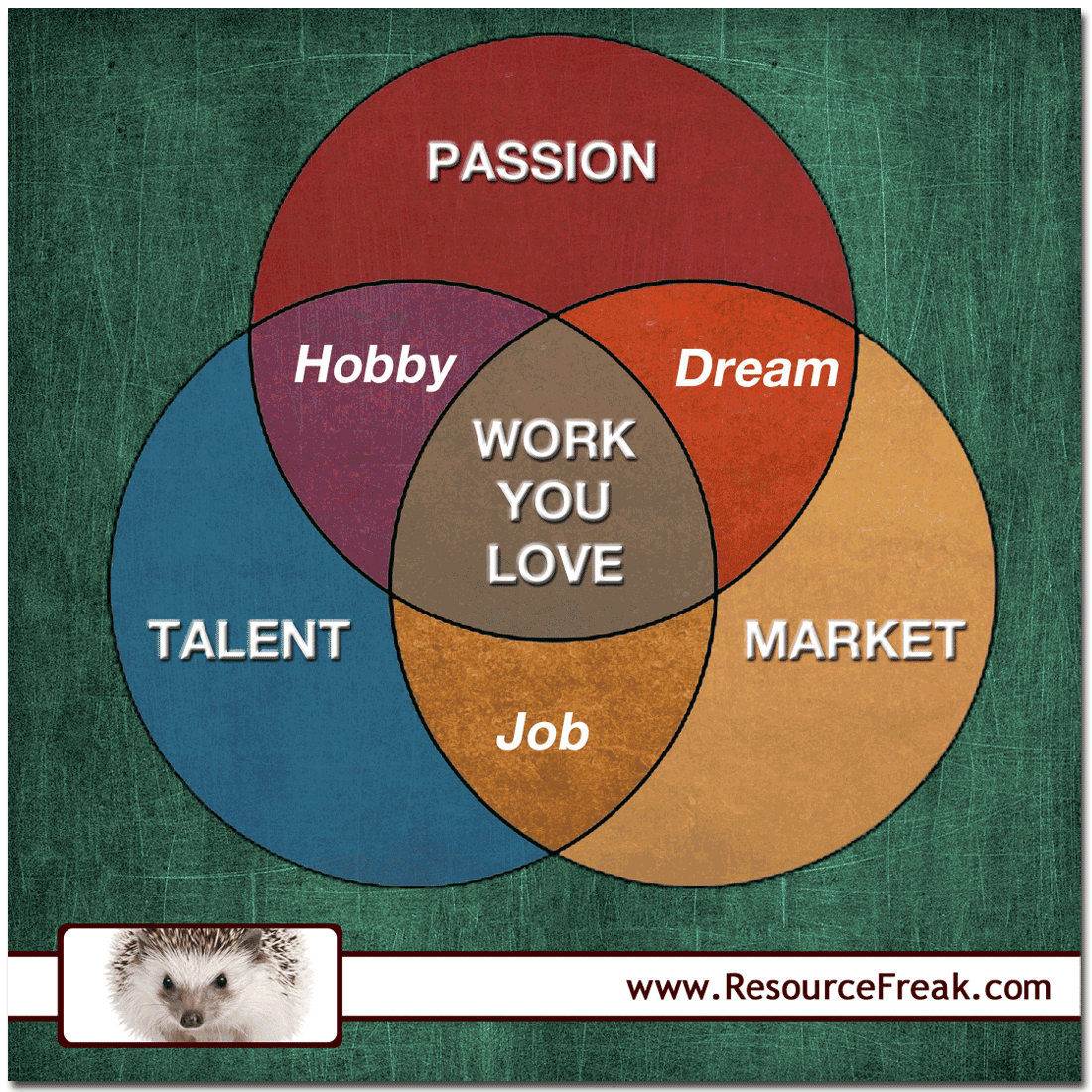 Research shows that up to 70% of people hate their jobs. Many of my friends do not love their work. Now their children are in school wrestling with the tension of what to study and what careers to pursue. Many people I know are still wondering how to find work you love.I believe we should start with the truth that God has a personal vision for your life. He wants you to know it even more than you do.
For I know the plans I have for you declares the Lord. Plans to prosper you not to harm you. Plans to give you hope and a future.

Jeremiah 29:11
Do you want more than this principle to guide your actions? Well, a great resource to help discover work you love is Jim Collins Good To Great. The books most famous idea is the Hedgehog Principle. It can literally transform your life and your business. Transform your view and instead of ending up with a boring job use this as a tool to help find your calling and work you love.
Collin's uses the company Walgreens, a pharmacy to illustrate the idea. First, the concept requires answers to three questions. Where all three overlap is their unique sweet spot. Second, great companies translate this understanding into a simple concept that guides all of their actions; do one thing and do it well. It is equally applicable to individuals finding work you love.
3 minute video by Collins; The Journey To Finding A Personal Hedgehog.
Three Main Ideas:
1) What are you passionate about?  If money were no object what would you spend the rest of your life doing? If you find and use your passions, your work will be a calling not just a job. The one and only characteristic all millionaires studied in The Millionaire Next Door had in common is, they were all doing something they loved.
"Vocation is where our greatest passion meets the world's greatest need".

Frederick Buechner. Theologian
2) What are you talented at?  Do you have strengths you were born with and which ones have you developed?  See Strengths Finder 2.0.
"Everybody is a genius. But if you judge a fish by its ability to climb a tree, it will live its whole life believing that it is stupid".

Albert Einstein
Identify and utilize your strengths to find work you love.
3) What can actually make you a living in the marketplace?
A definition of an entrepreneur is someone who finds a need and fills it. View yourself as a self-employed entrepreneur. Even if you work for someone else, most people will have 11 jobs. 48 Days To The Work You Love.
Where all three overlaps is your sweet spot, in terms of finding work you love.
If you only have two:
Passion and talent without a market is a hobby. You must be able to pay the bills with your skills!
Passion and a market without talent results in failure. Base your dreams on the current realities.
Talent and a market without passion results in a job. This is a big problem! On the surface it's all there – but after 20 years in their field they are bored and change careers.
To truly succeed long term, you need to live, breath, eat and sleep all three.
Visualize what doing meaningful purposeful work will do for you, your family and the people around you.
Attitude:  Humbly ponder your satisfaction level at work.
Action:  Order and read and or listen to this CD. See how asking these three questions can help you take steps to find work you love.
Question:  Have you found work you love?
Resource:  Good To Great: Why Some Companies Make the Leap…And Other's Don't by Jim Collins