One of my personal coaching strategies is to begin with laying a foundation about goals. Unanimously people affirm the power of written goals yet few are able to articulate their own.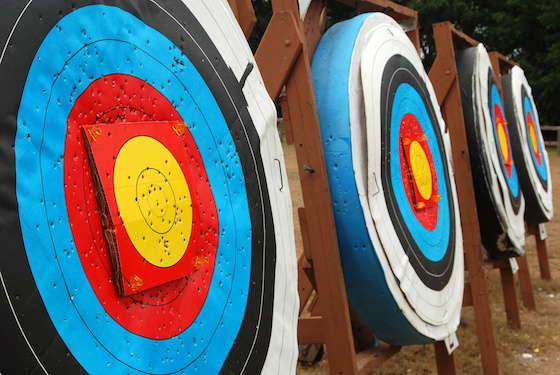 "You need a plan to build a house. To build a life, it is even more important to have a plan or goal." – Zig Ziglar
Lack of written goals surprises me. Most people know instinctively written goals would help them have a target. Yet aimless wandering leads to many unfulfilled lives led in quiet desperation.
Goal setting can change your thinking and change your life. I've been setting and achieving goals my whole life. Now I help others do the same. Problem is most people have never been taught how to write goals. How can that change?
Prophets generally make observations about the present and predictions about the future. Being a Christian I believe there is truth in the prophet Isaiah's observations. Known as the "Shakespeare of the Bible" for his poetic style and rich vast vocabulary, he wrote,
"But the noble man devises noble plans; And by noble plans he stands."

Isaiah 32:8
Another well known author said,
"All successful people have a goal. No one can get anywhere unless he knows where he wants to go and what he wants to be or do." – Norman Vincent Peale
Where do you want to direct your time, talent and treasure? How do you write meaningful goals?
Let's start!
1)  A  2 minute video from Zig Ziglar on setting goals.
2) A 2 hour audio by Zig Ziglar, Goals: Setting and Achieving Them On Schedule.
" A goal properly set is halfway reached."
3) Pick Four. – An outstanding tool by Seth Godin, taking Goals and updating and simplifying goal setting. Seth discovered Zig as a nearly broke entrepreneur, lost in a sea of opportunity. He listened to Zig's Goals tape to make progress and ultimately achieve his personal goals.
It's your turn now! Here are the seven principles of Pick Four:
Keep them few in number. No more than 4 – studies show people cannot focus on more.
Write them down. Learn to Think Big. Write your big goals – mine are on the back of a business card in my wallet
Focus on the benefits of reaching this goal. Have your written goals highly visible will you have the staying power to soldier on when the going gets tough
Identify skills or knowledge required to reach this goal. Changed Thinking can change your life
Major obstacles and mountains to climb to reach this goal.
Expect pitfalls and problems – nothing great happens without them.
 Individuals and organizations needed to help me reach this goal. A worthwhile goal usually involves the counsel of others.
Plan for reaching this goal. Write it out tell it like a story. A one page summary is best for being able to solicit the help of others.
This isn't just helpful – it's the key to happiness. Psychologists agree making progress towards meaningful goals leads to happier lives.
Do it today! Watch the two-minute video to inspire you to set goals.
Listen to the greatest goal setter of all time Zig Ziglar.
Set and achieve goals on schedule order Pick Four. This workbook will walk you through the goal setting and achieving process. Start your journey towards fulfillment. Take just two hours to get a rough draft done. A great reward on investment awaits you!
Attitude            Check your attitude towards written goals.
Action                Order Pick Four and use it to set and achieve your goals.
Question           What is your experience with written goal setting? Are you goals written out?