Habits, discipline and results all begin with motivation. It's widely accepted as the key ingredient for both positive and negative outcomes. Think about an elite athlete or a terrorist, they each have motivation. One for good the other for evil!  How to motivate people is often the deciding factor for your success. As a parent, teacher, manager or politician you need to know how to motivate others, otherwise you'll never experience success.  Theories on human behavior and what motivation really is and how it works are unfolding based on new research and science.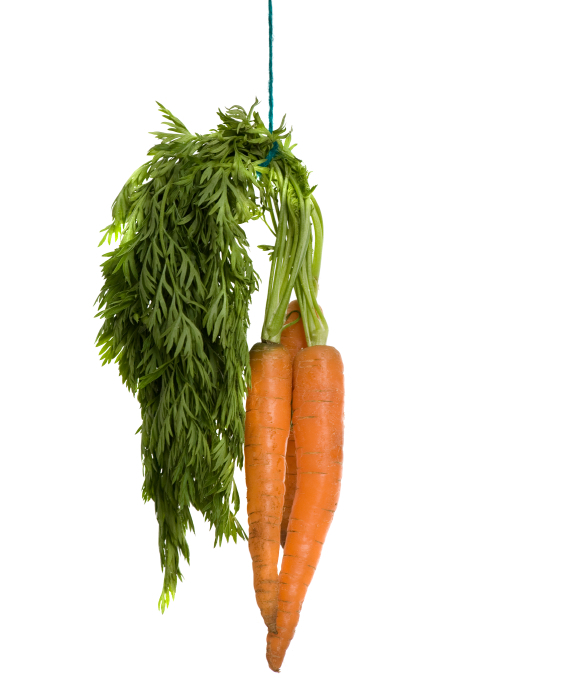 Drive: The Surprising Truth About What Motivates Us by Daniel Pink answers the motivation question!
"When it comes to motivation, there's a gap between what science knows and what business does. Our current business operating system–which is built around external, carrot-and-stick motivators–doesn't work and often does harm. We need an upgrade. And the science shows the way. This new approach has three essential elements:
Autonomy – the desire to direct your own life.
Mastery– the urge to get better at something that matters.
Purpose– the yearning to do what we do in the service of something larger than ourselves."
Take steps towards greater success by understanding how to motivate people and identify two types of motivation.
Extrinsic Motivation: behavior is based on reward and punishment. The old carrot and stick thinking that dominates business, education and government.

Intrinsic Motivation: behavior is based on interest or enjoyment. Here your emotions drive your devotion – think of the child who knows all the hockey stats but can't remember the timetables in math! Get the idea?
This "new" idea in DRIVE of using intrinsic motivation was found by King Solomon almost 3,000 years ago, in the book of Proverbs in the Bible. Yet it is equally true and applicable today.
A good name is more desirable than great riches; to be esteemed is better than silver or gold.

Proverbs 22:1
If it's AMP – Autonomy – Mastery – Purpose – then the utmost importance to gain a reputation for doing something well. Finding purpose!  Reputation is earned daily and not saved automatically. We reap what we sow on a continual basis. You can erase your reputation.  Be motivated to develop a good name through the purposes you pursue – and the riches will come.
In business maximizing profit with purpose, has the potential to remake our world. Consider Warren Buffet or Bill Gates and the Giving Pledge to donate the majority of their wealth to charity. Drive is a must read, so that you don't miss out on getting the most out of yourself and others around you.
Check this 18 minute video by Dan Pink called The Puzzle of Motivation and get the big ideas of this book.  If you're really pressed for time, a great-RSA animated video version is also available.
Regardless of your role you can learn how to motivate people by remembering AMP. Autonomy. Mastery. Purpose. Focus on creating a good name. It is more desirable than great riches, yet it is often the very thing that leads to them.
Use DRIVE to motivate yourself and others. Envision what understanding DRIVE could do in yourself and others in your family, work and community?
Attitude            Ponder your attitude of motivation.
Action                Read, listen, or watch this resource to learn how to motivate people.
Question           How do you feel extrinsic or intrinsic motivation has helped you?
Resource           Drive: The Surprising Truth About What Motivates Us by Daniel Pink